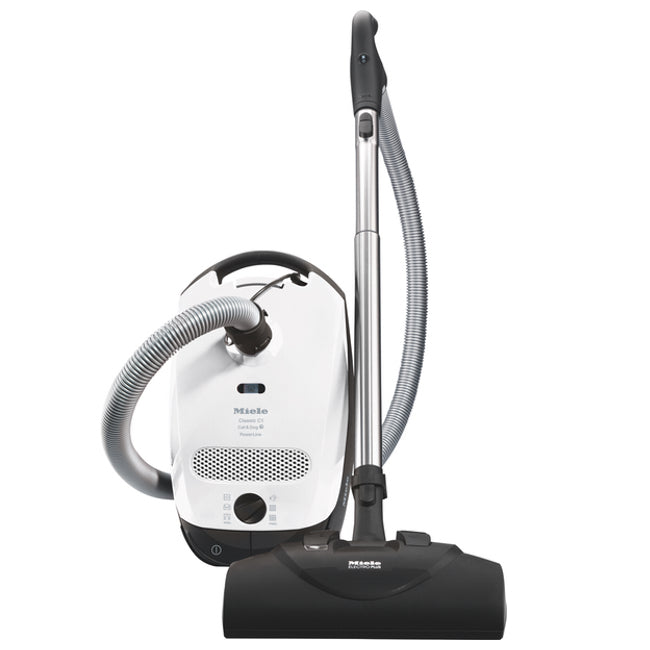 Miele Classic C1 Cat & Dog
Key Features
Quiet Operation
Adjustable Power
Telescopic Wand
Fullsize Power Nozzle
STB20 Mini Turbo
Description
The Miele C1 Classic Cat & Dog is one of the best values from Miele.  The SEB 228  power nozzle is the same carpet head featured on the Miele C3 Cat & Dog.  The C1 Classic Cat & Dog also features a powerful, quiet operating motor that is easily adjustable by the variable power knob located on the top of the vacuum.  This allows you to dial-in just the right amount of power to clean rugs, carpets, tile, wood, laminate, blinds, drapes on anywhere else you find hair floating around in your home.
The C1 Classic Cat & Dog is perfect for homes up to 2,700 square feet.  It's fullsized power head works great on all kinds of carpets or rugs with 5 levels of height adjustment.  Plus the chevron designed brush pattern makes quick work of pet hair no matter how long or thick your four legged family member's hair might be.
We proudly back all our vacuums with a 30 Day Money Back Guarantee along with our Customer Loyalty Program.