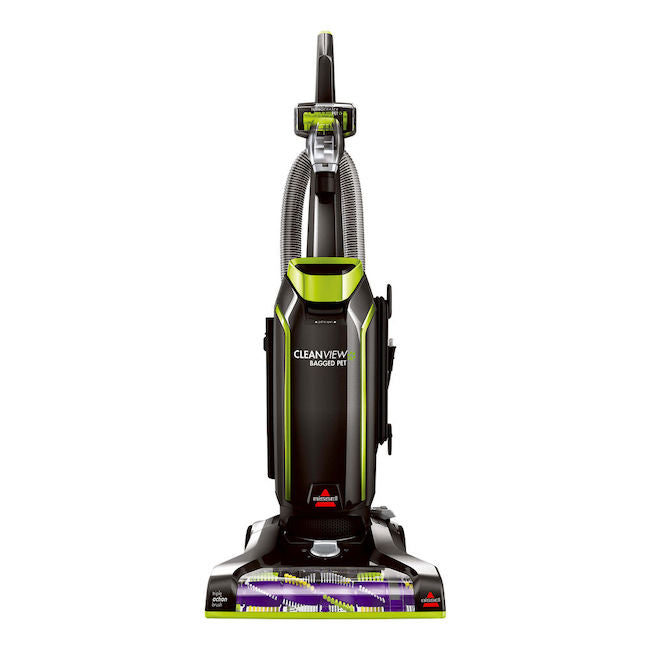 Bissell Cleanview Bagged Pet
Uses a disposable bag
15" Cleaning Path
27' long cord
12 pounds
8' stretch on-board hose
This Bissell Cleanview Bagged Pet Upright vacuum cleaner is our favorite budget vacuum with a disposable bag.  With a wide cleaning width, flexible, stretch on-board hose and an adjustable nozzle height this vacuum offers better cleaning performance than comparably priced bagless vacuums.

Eliminate the mess caused by bagless vacuum cleaners and use the Bissell Cleanview Bagged Pet Upright with a bag.  No more fuss having to replace or wash filters.  Simply remove the style 7 bag and toss it in the garbage without having to cover your nose from the plume of dust.
Free assembly and a limited 3 year warranty.